Our Story
From concept to purification around the world
"Water, water, everywhere, nor any drop to drink"
Samuel Taylor Coleridge: The Rime of the Ancient Mariner
The Concept
Wananchi was established on the 10th of March 2010 as an R&D company with the core purpose of developing and bringing to market the concept of a tough, reliable, and simple to use mobile water purification system.
"Wananchi": African Swahili meaning "for the people" or "of the people"
The inspiration came from watching mine clearance operations in South Sudan where tons and tons of bottled water are flown and driven in at immense cost and risk from neighbouring countries to base camps, many of which are alongside existing water sources including the Nile!
"Why not purify the abundance of water that is already there?"
Since this time our research identified an emerging world market for point of us water purification which led led to develop our family of Séon mobile water purification systems for humanitarian, military and commercial applications to tackle this immense water logistics problem.
"Séon": Old English meaning "to make clear, strain or purify"
There's no doubt, this has been an exciting journey so far, with many twists and turns in the plot, from the original 'eureka' moment, to switching on the first prototype machine, from system evaluations with the British Army, to pushing Séon UV to its limits in the depths of Africa to build Wananchi today.
Wananchi will push on into the future with its aim of delivering and developing tough, trustable, reliable mobile water purifiers to remove the reliance on bottle water with a parallel goal of deploying as many possible of its not-for-profit water purifiers to those who need water most.
Malcolm Padwick – Director/Founder
Malcolm saw a golden opportunity whilst directing water purification projects in villages in remote parts of East Africa. This led him to design and develop the Wananchi family of water purification products. His early career at management level in aerospace precision engineering coupled with his own experiences of living, traveling and working for a number of years in tough environments made him uniquely positioned to drive Wananchi from the original concept through to the range of Séon water purifiers we have today. Malcolm loves nothing more than solving problems.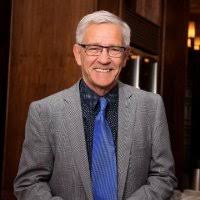 Karl Lindstrom – CFO
Karl is a pro from the corporate financial world which has has seen him work at high management level in major Blue Chip companies such as Ericsson, Sony, Saab and Fujitsu. Karl is now Wananchi's financial guru and has helped the company though its R&D period from product prototype through to the present day. Karl lived and worked  in countries such as Kuwait, Saudi Arabia, Iran and Kenya with Kenya being like a second home where he lived for many years with his family. It is here where Malcolm's and Karl's lives crossed paths to form the partnership that they have today. His core passion is without doubt for his wonderful family.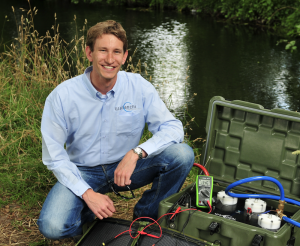 Joe Mouris – Electrical Engineering
Joe is a highly skilled and knowledgeable electrical engineer who designed and implemented all of the Séon UV electronics. Since the outset of the project Joe has also been invaluable with all aspects of the company being an enormously resourceful person. Alongside his qualifications in electrical engineering Joe is also a pilot and a dedicated family man.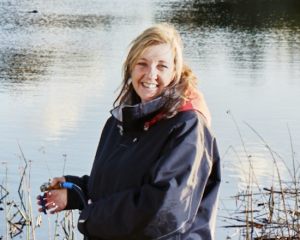 Sammie Dray – Accounts and Office Manager
Sammie has a lifetime experience in the Finance Industry. Many of her clients were extremely high profile (Internationally recognisable) and would be known to most of us. She is assigned to managing Wananchi accounts whilst keeping the office in order and has been doing so since 2014. Sammie's passion is horses and her two dogs.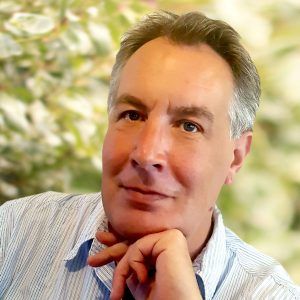 Dr Marcus Coles – Digital Marketing
Marcus is a seasoned web developer with nearly 20 years online marketing experience. Marcus has worked with a broad client base, including some well known brands in the UK. His background as a post-doctoral research scientist led to an early career in the commercialisation of new technology at Cambridge University for companies such as Dow Corning & Toshiba. He is responsible for all aspects of Wananchi's web marketing strategy.